Patient/Member
Portal

Mazecare provides the complete integrated solution for patients and members
Mazecare's patient/member portal

Get healthcare services at your fingertips. Manage insurance and make claims easily.
Avail medical services, consult doctors, manage insurance and find healthcare providers all at one place.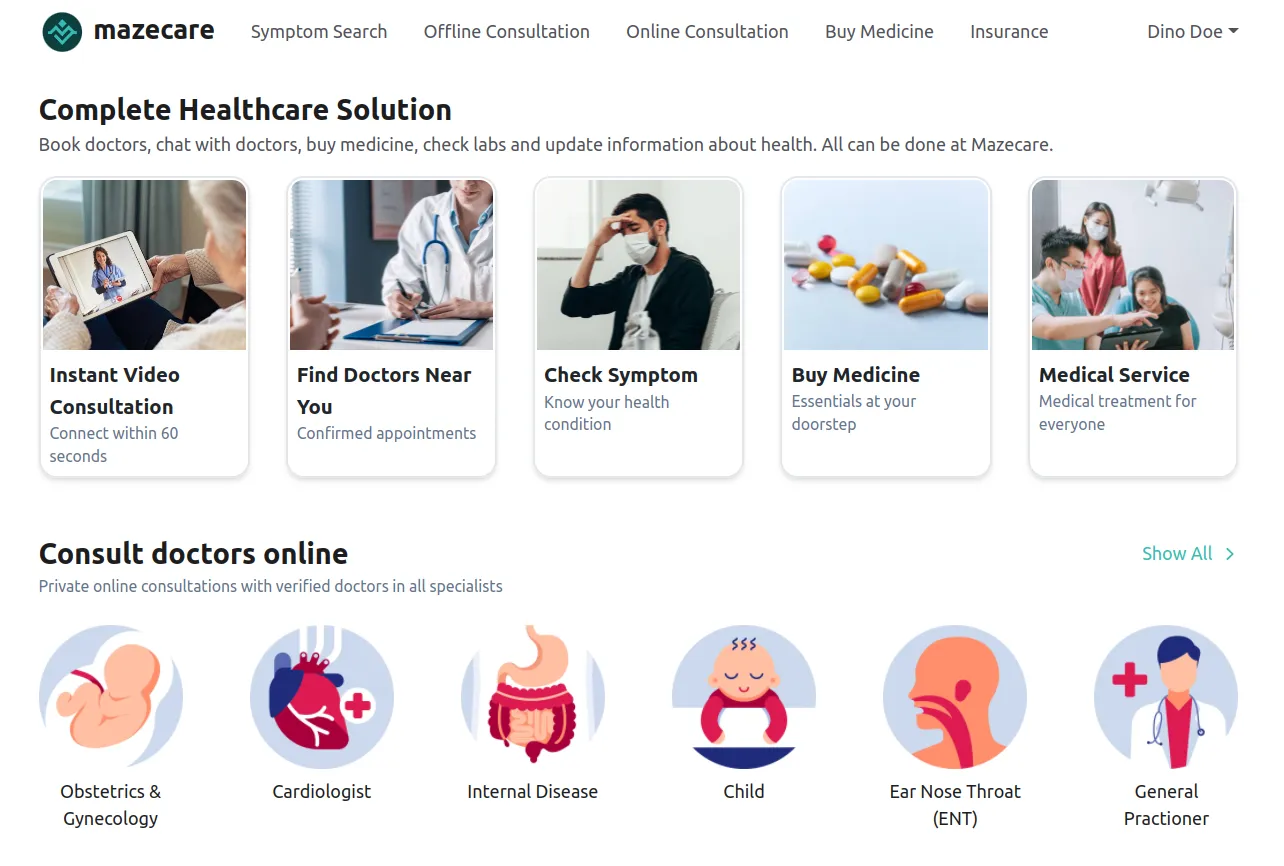 Services
Offered
The patient portal provides a range of healthcare services.
Symptom Search

Get health recommendations by following easy steps such as providing symptoms and answering a few questions.
Offline Consultation

Find the right doctor in your area for your medical needs and make an appointment using a few easy steps.
Online Consultation

Use video calling to talk to a doctor instantly or book an online consultation for later.
Buy Medicine

Search for medicines, order them online and get them delivered right to your home.
Insurance

Have insurance services like making and managing claims, checking coverages and more at your convenience.
Medical services

Avail health services like laboratory tests, medical checkups, immunization, vaccination, and much more.
Healthcare Providers

Find healthcare providers near you and book medical services with them.
Online Prescription

Get prescription online instantly after consultation and use it to purchase medicine.
Mazecare is the best place
to put your trust in.
One Platform. Multiple Devices. Custom Design.