Payor
System

Mazecare provides the complete integrated solution for payors
Build your own modular
payor software
Pick, choose, modify and customize your payor system to fit your brand needs.
The Core
The dashboard allows you to have a 360 view over the main information you need to manage your payor system.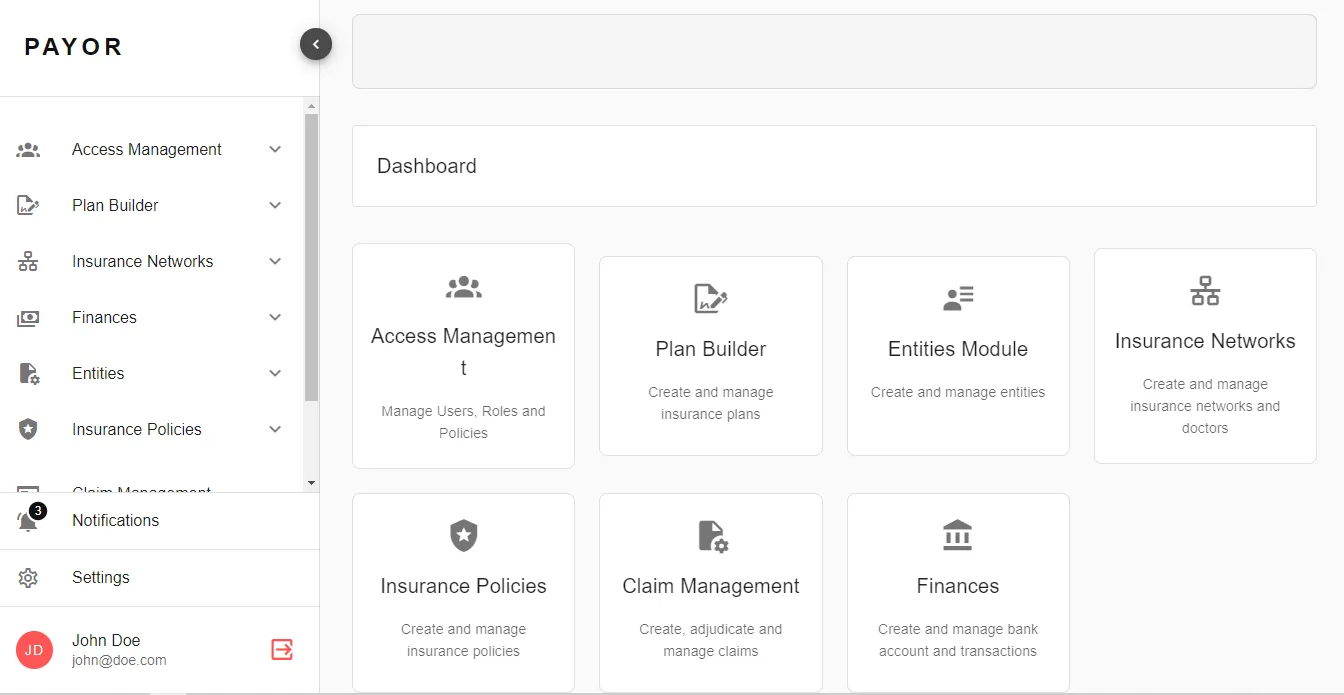 Core
Modules
How it all comes together with endless combinations and customizations
Insurance Networks

Create your insurance networks and add health providers/doctors. Set your primary care physicians and create health provider contracts with max tariffs and allowed amounts per item.
Insurance Plan Builder

Create insurance plans, attach networks, define benefits, conditions and map conditions to benefits. We supports individual plans, employer sponsored plans, employee benefits, fully insured or self insured/administrative service only (ASO), optional benefits, deductibles, co-pay/co-insurance, max approved per claim, max out of pocket, per disability, age limits, gender limits and more.
Insurance Policy

Issue insurance policies from insurance plans and define policy holders, insureds and dependents, policy parameters and options.
Visits / Encounters Management

Allow connectivity with health providers (via APIs or login in the payor system). Handle eligibility checks and pre-authorizations. Be in constant communication with providers and check with them which expenses are claimable.
Claim Management

Allows creation and management of claims. Check remaining benefits of an insurance policy.
Claim Adjudication

Adjudicate claims automatically, semi-manually or manually and calculate approved amount and excess amount, per expense and for the entire claim.
Claim Settlement

Manage the payment of the claims from payor to patient / member.
Mazecare is the best place
to put your trust in.
One Platform. Multiple Devices. Custom Design.